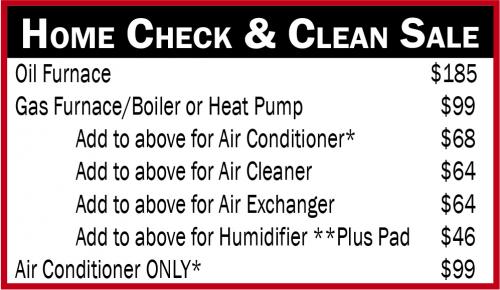 Manufacturer Recommends Annual Maintenance for Extended Warranty
Call today to schedule!
*Air conditioner service must be complete by 8-31-19
All other services must be scheduled by 9-30-19
Additional charge for specialty filters. Certain restrictions may apply, call for details.
Save Now
Free Estimates
Need to replace your heating or cooling system, give us a call today for a FREE estimate.