Save Now
Cool Cash Rebates
You've created a comfortable home office. Now let Carrier provide the cash bonus. For a limited time, you can claim up to $1,500 in Cool Cash rebates on a qualified Carrier home comfort system. There's never been a better time to upgrade to year-round premium comfort and energy savings.
Valid September 6th through November 19th, 2021
Expires Nov. 19th, 2021
Save Now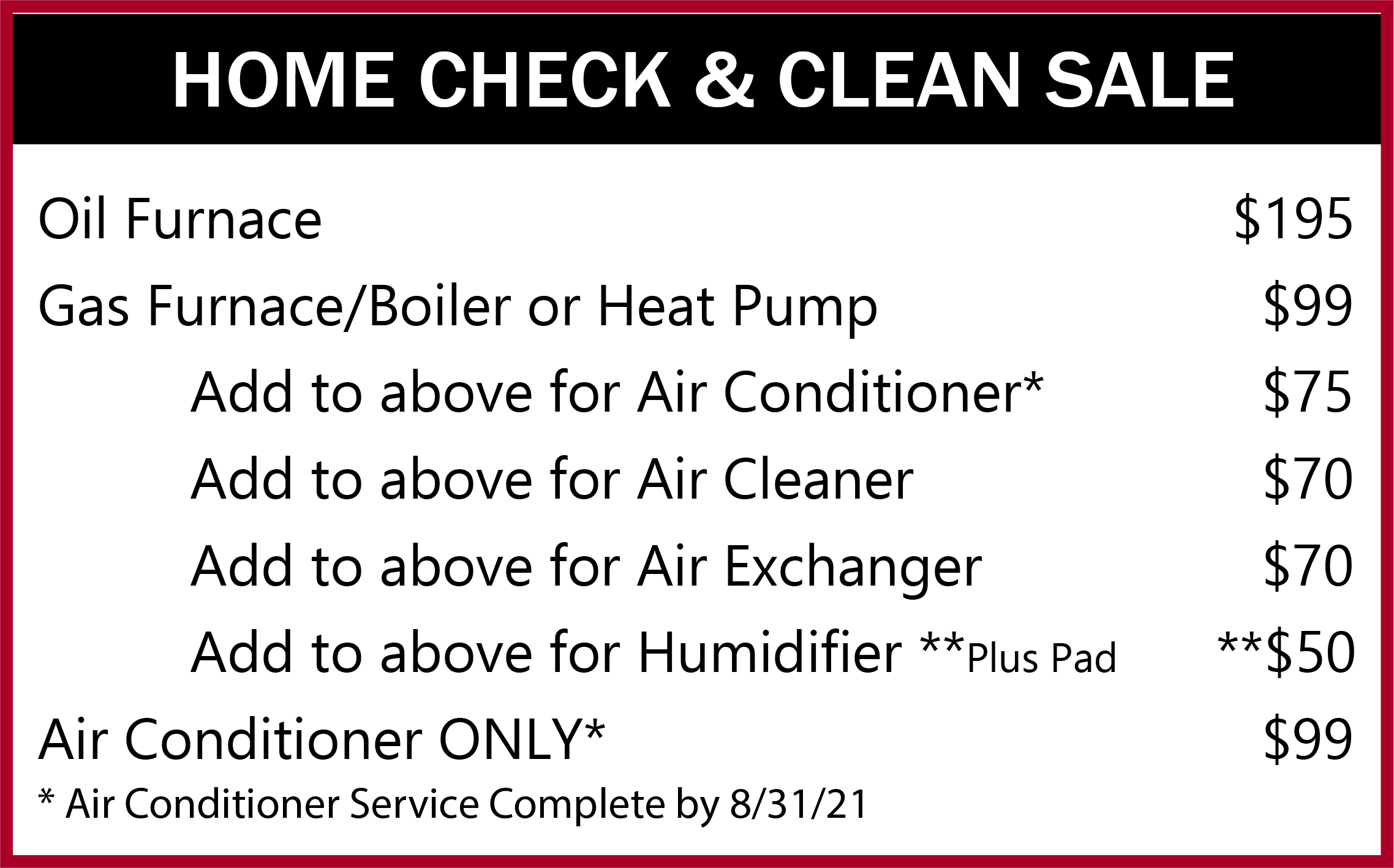 Home Check & Clean Sale
Additional charge for specialty filters. Certain restrictions and exclusions may apply. See dealer for details. Special Prices for service scheduled by September 30, 2021
Schedule Service
Save Now
Free Estimates
Need to replace your heating or cooling system, give us a call today for a FREE estimate (715) 723-2211.