Save Now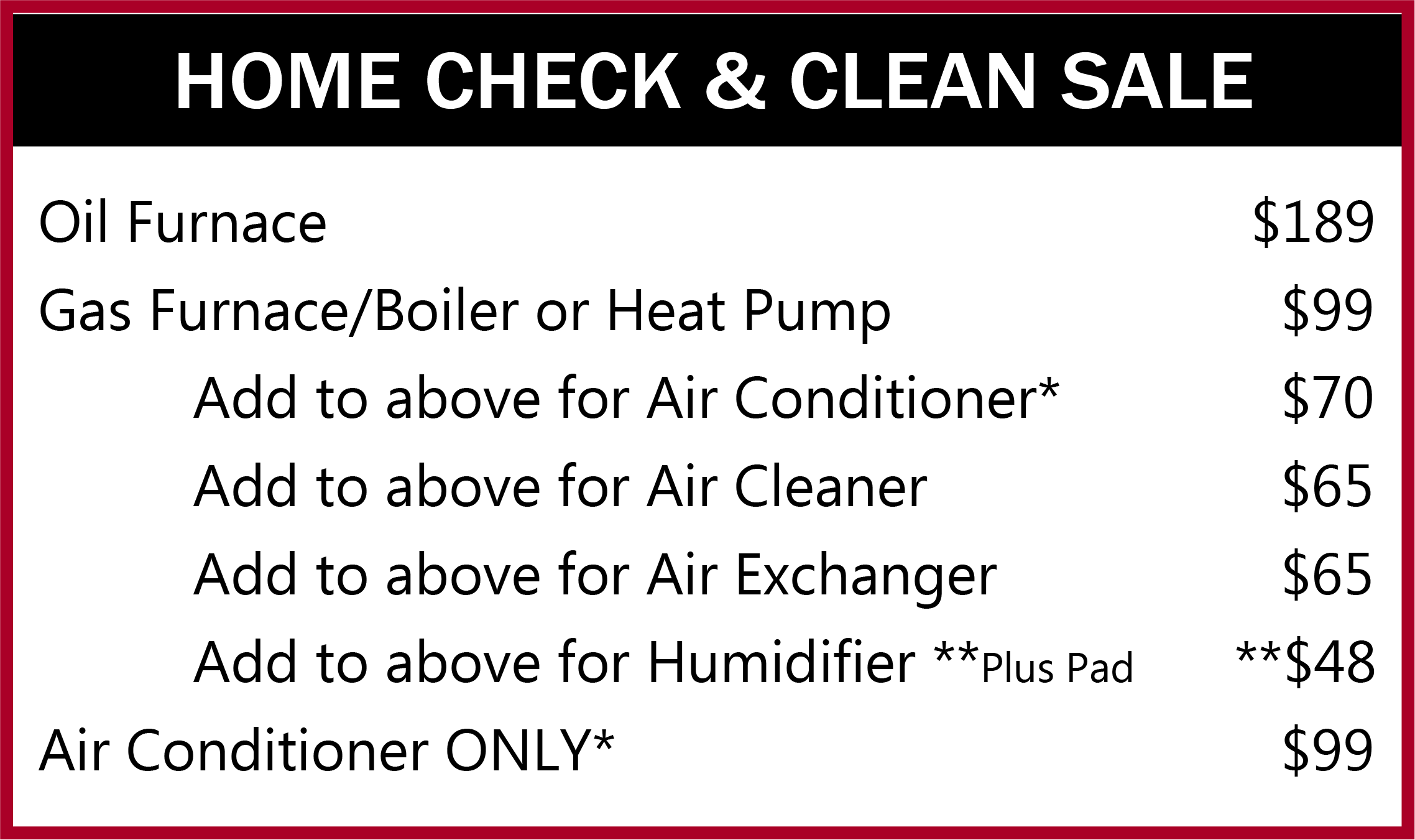 Home Check & Clean Sale
Manufacturer Recommends Annual Maintenance for Extended Warranty
*Air Conditioner service must be completed by August 31, 2020.
Special prices for service scheduled by September 30, 2020.
Additional charge for specialty filters.
Certain restrictions and exclusions may apply.
Call today for details (715) 723-2211.
Save Now
Free Estimates
Need to replace your heating or cooling system, give us a call today for a FREE estimate.